Camella Bicol Location Map and Establishments in Bicol
Upscale community in an ideal location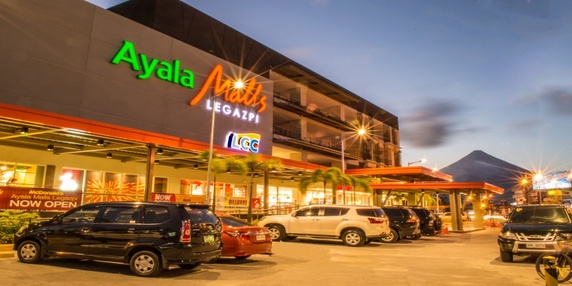 JUST MINUTES FROM THE AIRPORT
Camella Bicol villages are located in the best cities of the region. Everything that you could possibly need for both necessity and leisure is just a few minutes away! Marvel at the sight of the great Mt. Mayon every time you look outside of your window, or step outside of your comfortable house in Camella Legazpi. Houses in Camella Legazpi are never away from the establishments that you want to be near with; Hospitals such as Albay Doctors Hospital and Aquinas University Hospital are just minutes away. Malls where you want to go shopping are also very near and traffic is never a problem in this beautiful city.
Camella Sorsogon is a secure and gated subdivision that is being developed by Vista Land. The village is a 10-hectare project situated in Brgy. Cabid-an, Sorsogon City. The Italian-Mediterranean themed community is complete with everyday conveniences where its location is accessible to markets, malls, schools, churches, and transport terminal making everyday life simple and easy. Camella Sorsogon also offers active lifestyle with its amenities providing a venue for different activities.
Camella Vicente is right at the center of key establishments like Central Plaza Mall, Centro Department Store, Camarines Norte Provicincial Hospital, and the San Vicente Parochial school.
Camella Naga is situated in Camarines Sur, a world-class haven for nature and adventure. It is also quite close to the city center where both business and commercial centers are located. Without a doubt, living in Camella Naga will offer you the perfect balance between nature and an urban lifestyle.
Establishments in the Region
Everything you need is in Legazpi, Naga, Camarines Sur and Camarines Norte!
The Bicol region is filled with different sites where you can enjoy good food, explore various adventure spots, and meet great people whom you will be proud to call your neighbours. Not to mention the site of the great Mt. Mayon in Legazpi City or Mt. Isaraog in Naga in front of your doorstep!
Camella has 4 projects in the Bidol Region: Naga, Legazpi, Sorsogon and San Vicente. One of the projects is strategically located in the heart of Legazpi City, where people from all over the world marvel at the beauty of this city because of its proximity to different get away spots such as; The Lignon Nature Park a panoramic 360 degree view of Legazpi City, Daraga, Albay Gulf and the Mayon Volcano awaits at the view deck. A landscaped promenade as well as restaurants and shops also cater to guests; Vera Falls in Malinao which is just minutes away from Camella Bicol, here you can take your family and friends and enjoy a relaxing day swimming at one of the cleanest lakes in the Philippines. Another spot where people are attracted to is the Whale Shark interaction in Donsol, Sorsogon which is just an hour away from Camella Bicol. Truly, Camella Bicol provides you with both comfort and leisure with less the cost.
Shop and Dine at Ayala Mall Legazpi where everything you need from groceries, your favourite restaurants, to famous clothing lines and blockbuster movies are just 10 minutes away from your comfortable home.
Hospitals, as well as schools and universities, are also within a 5-15 minute drive. These are the schools that are close to Camella Bicol: Bicol Univesity, Aquinas University, Divine World College, AMA Computer University, Forbes College, Don Bosco Agro-mechanical Technology Center, Albay Central School, St. Agnes Academy, Buraguis Elementary School, Taysan Elementary School, Homapon Elementary School, Homapon High School. Hospitals that are near to Camella Bicol are: Albay Doctors Hospital, Aquinas University Hospital, Bicol Eye Center, Filipino Health Care, Tanchuling Hospital, Ago General Hospital.
Public Transporation from Camella Bicol is also never a problem as the port of Legazpi, and the Legazpi is just a few minutes away from your home.
Truly Camella Bicol offers you a lifestyle that you deserve, by spending less. Now you can rest assured that your house in Camella Bicol is the best investment you can make today.
CAMELLA BICOL SECURITY
Camella Bicol in Legazpi, Naga, Camarines Norte and Camarines Sur are gated and secure communities. Each village is made more secure by perimeter fencing, a 24-hour CCTV at the entrance of the gate and a 24-hour roving security personnel within the village.
Other amenities of Camella Bicol include playgrounds and pocket parks that will occupy almost a third of the entire estate, making it a sustainable, nature-friendly place for you and your family to live in. These amenities as well as Camella Bicol's proximity to the airport add value to your investment and increase the quality of life.
ENJOY LIVING IN CAMELLA BICOL
Experience a healthy lifestyle in your own village. There's a club House where you can hold parties and gatherings with your family and friends. You also have a swimming pool where you can relax. The village also has a basketball court and playground for your children.